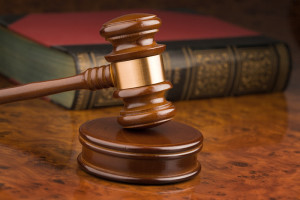 A Camden NJ man has been sentenced to more than 40 years behind bars for murdering a local woman.
According to authorities, the suspect was responsible for several crimes, including the fatal shooting, in addition to a sexual assault and a robbery. The Camden County Prosecutor's Office said that the suspect, and another man, tried to rob the homicide victim around 11:30 p.m. on September 30, 2011.
The victim was walking on Cramer Street in Camden when the suspects moved toward her and robbed her at gunpoint. At some point during the theft, the suspect used the gun to shoot the victim.
The victim was a 38-year-old female from Camden, New Jersey. After being shot, she was rushed to a nearby hospital. Tragically, she was pronounced dead by doctors the next day.
Meanwhile, Camden County NJ police captured the suspects shortly after the shooting. They were allegedly nabbed during a home invasion robbery committed on the same night as the fatal shooting.
The main suspect is a 20-year-old male from Camden. At the time of the violent crimes, he was just 16 years old. However, given the severity of his offenses, the suspect was waived from juvenile court to adult court and tried as an adult. The specific charges against him included first degree murder, aggravated sexual assault, armed robbery, burglary, and possession of a weapon for an unlawful purpose.
The Camden County Superior Court judge sentenced the suspect to 41 years in New Jersey State Prison, with a minimum mandatory term of incarceration of at least 32 years before he is eligible for parole.
For further information about this case, read the NJ.com article, "N.J. Man Gets 41 Years for Murder, Robbery and Sex Assault."