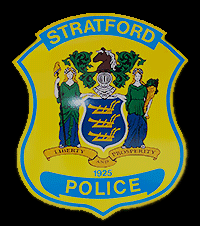 Stratford New Jersey police recently arrested a Lindenwold NJ man who was allegedly driving drunk and in possession of a large amount of heroin.
Stratford police made the arrest after initiating a traffic stop around 2:30 a.m. The 22-year-old suspect, who is from Lindenwold NJ, was reportedly spotted speeding in a 2009 Buick Lucerne near Warwick Road and Temple Avenue in Stratford, NJ. The suspect was reportedly driving 54 mph in a 35-mph-zone. Moreover, the Stratford NJ traffic officer who made the traffic stop reportedly noticed that the suspect's vehicle had a headlight out.
While talking to the suspect, the patrol cop reportedly observed that the suspect appeared to be intoxicated.
A subsequent search of the vehicle allegedly turned up 560 pouches of heroin in the car glove box. Additionally, police reportedly discovered another 77 pouches of heroin in a secret compartment in the vehicle's dashboard. According to authorities, the heroin seized from the suspect's car has a street value of approximately $10,000.
The suspect is charged with numerous crimes, including first degree distribution of heroin and intent to distribute heroin in a school zone. The suspect is also charged with Driving While Intoxicated (DWI) and Refusal to Submit to a Breath Test.
If the suspect is ultimately convicted on the heroin distribution charges, he would be subject to significant criminal penalties. As set forth by N.J.S.A. 2C:35-5, anyone caught possessing with intent to distribute a quantity greater than five ounces of heroin can be sentenced to 10-20 years in NJ State Prison.
After being placed under arrest and charged, the suspect was remanded to the Camden County Jail. He was being held at the jail on a $90,000 bail amount.
For additional information about this case, view the NJ.com article, "N.J. Man, 22, Was Driving Drunk with $10K Worth of Heroin, Police Say."