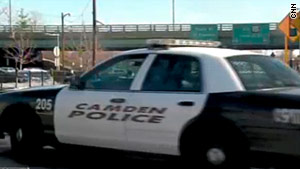 Camden County police are looking a recent homicide on a street in Camden, NJ.
The fatal shooting occurred around 7:00 p.m. The Camden County Police Department received multiple 911 calls of gunshots fired near 4th Street and Clinton Street in Camden, New Jersey. Additionally, the Camden County Police Department was alerted to the fatal shooting by a ShotSpotter activation.
When Camden NJ police officers got to the scene, they came across the 24-year-old victim lying on the ground.
The victim was quickly transported to nearby Cooper University Hospital. Tragically, doctors at the hospital pronounced the victim dead shortly after his arrival.
The Camden County Prosecutor's Office is currently investigating the homicide. Authorities have not yet identified a suspect or a motive for the shooting.
If police can eventually identify and capture the suspect, it is likely that serious criminal charges for murder would follow. As set forth by N.J.S.A. 2C:11-3, murder is a first degree felony that carries a potential sentence of life imprisonment in New Jersey State Prison.
The recent killing is the 39th homicide in Camden so far this year. Last year, there were a total of 45 homicides in Camden, New Jersey.
Members of the public with any information about the recent murder are asked to contact Camden County Prosecutor's Office detectives at 856-225-8640 or 856-757-7420.
For additional information about this case, access, the NJ.com article entitled "Fatal N.J. Shooting Detected by ShotSpotter, Authorities Say."